...according to our models the past two sessions were pretty critical in that they should have vaulted to the upside and that just has not happened. This lack of direction, and subsequent failure to foster an upside breakout, makes us have to consider that on a trading basis, the mid-November energy peak, instead of being an upside inflection point, may just mark the end of a downside reaction low. Accordingly, we are recommending selling some trading positions, yet we are undeterred on our secular bull market theme that has years left to run...
Clearly, interest rates have been rising because of the strong economy and the concurrent decent economic numbers. Take last week's employment report. The last time the U.S. unemployment rate was 3.7% was in December 1969 as the economy was overheating, inflation was soaring, and a recession was soon to follow. Could that happen again? It is very unlikely in the near term, as the Present Situations Index is definitely not telegraphing it. However, fears of such a sequence materialized last week, causing a slide in stocks. As for support levels, the SPX's 50-day moving average (DMA) is at 2876 and the 100-DMA is at 2817. We do not expect this zone to be violated on the downside.
One stock that has become of interest to us, because we have numerous portfolio managers mentioning it, is Viking Therapeutics (VKTX/$15.57/Outperform). As our fundamental analyst writes:
Viking Therapeutics, Inc. is a clinical-stage biopharmaceutical company that engages in the development of novel therapies for patients suffering from metabolic and endocrine disorders (read fatty livers). Its clinical program, VK5211, treats patients recovering from non-elective hip fracture surgery. It also specializes in development of VK2809 and VK0214.
The call for this week: Our short-term model registered a "soft" cautionary signal after Tuesday's closing bell. The McClellan Summation Index is below zero for the first time in six months and has also turned negative with stocks near their all-time highs. Meanwhile, the NASDAQ 100 closed below its 50-DMA for the first time since May (chart 2, page 3). That is likely driven by the FANG stocks on the revelation that China has implanted tiny "spy chips" in many of the FANG stocks' servers (chart 3, page 3). Support levels for the SPX are the 50-DMA at 2876 and the 100-DMA at 2817. We do not expect this zone to be violated. However, even a pullback to 2817 would not "dent" this secular bull market. This week there is a fairly strong negative energy blast due, but it should subside by week's end.
Chart 1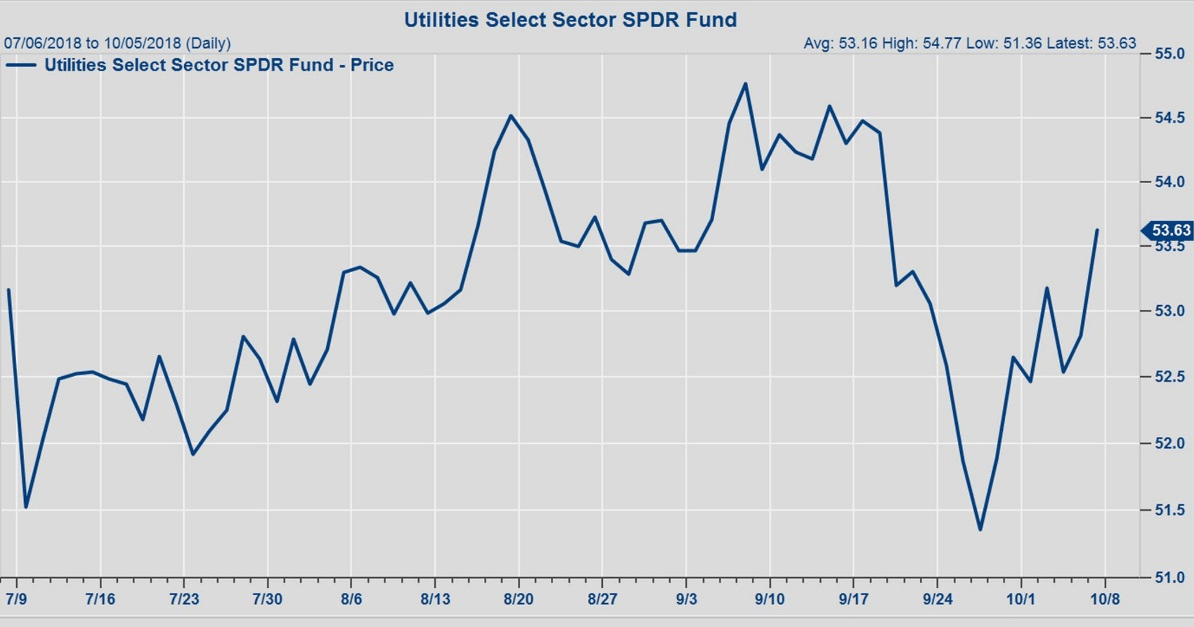 Click here to enlarge
Source: FactSet
Chart 2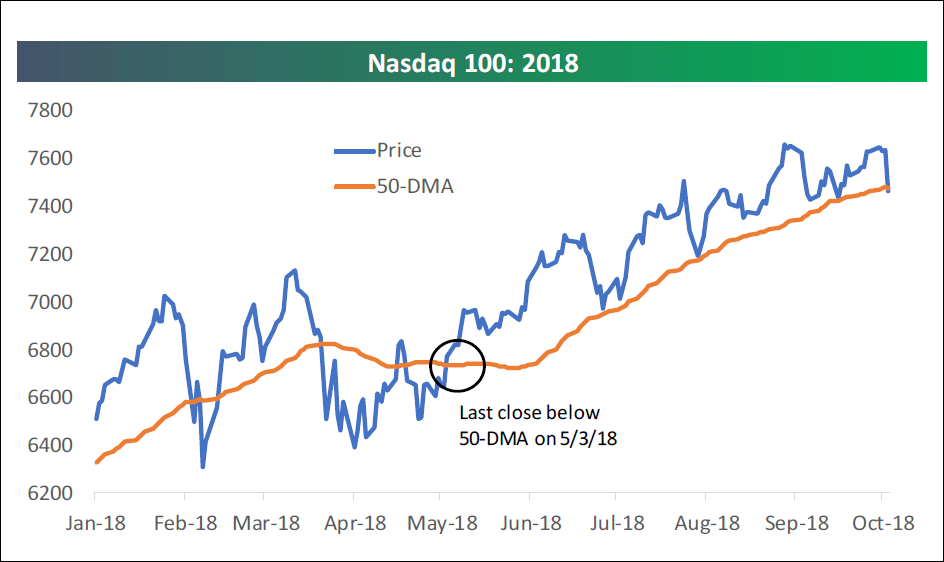 Click here to enlarge
Source: Bespoke Investment Group